Atari Jaguar: Kings of Edom is the latest Songbird game in development by talented developer Phoboz, who made his mark with Wormhole 2000 last year. KoE brings a dash of RPG and adventure to the Jaguar, as you play an intrepid hero on a quest to recover the 11 lost crowns of the kingdom. Will you survive the perils of the dungeon? What treasures will you discover? Check out the screenshots above and watch for this release coming later in 2021!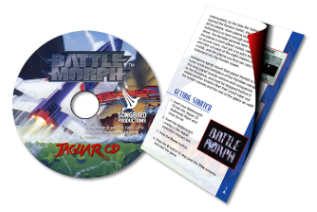 The Battlemorph CD reprint is almost ready. We're proofreading the manual right now, and have a few special surprises cooked up for fans as well! Pre-orders should open in May to gauge interest on the reprint. Be ready to spread the word, as we'll need at least 100 orders to make this happen!
---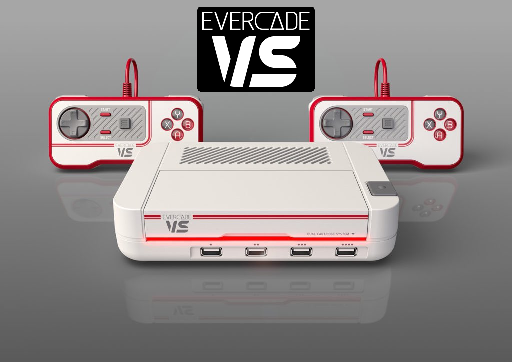 Evercade: Welcome to the next level of retrogaming with the Evercade VS! This newly announced home console version of the popular Evercade plays the same carts you already own, plus enables 4-player support. Even better, you can connect your Evercade handheld as one of the controllers. Evercade VS was just announced and is expected to be released November 2021. Watch this space for pre-order info coming soon.
Also, don't forget Worms and Indie Heroes are shipping in May, and you can pre-order them now. We expect a general stock refresh for all games in May, and more cartridges such as CodeMasters will also be ready for pre-orders soon. It's a great time to be a retro fan! [NOTE: shortly after this was written, Blaze pushed back all Evercade stock refresh until July 30.]
---
Atari Lynx: Final playtesting has commenced on Sky Raider! Preview video coming soon.
Microvaders has been put on hold temporarily to help us keep up with the online store, since sales have been good for Iron Soldier 3, Unnamed, Alpine Games, and more. However, just to show you some work has happened since the original teaser video, let's talk about one of the changes made to the game: new level design for the waves of enemies.
Ignore the BYTE definitions, and stick to the comments at the top. We're redesigning Microvaders so it can support different waves of enemies instead of just the same sequence over and over. That means you could have fewer enemies at the start of the game and more showing up later. It also means we can control how many enemy shots appear on screen, how quickly they fire, and what kinds of shots they have. Even better, we plan to introduce new enemies and obstacles using this level template!
Oh, and what about Ultravore, the 2D fighting game which is only 20 years late (!) from Songbird? Glad you asked! How about some new fighters for the game? They aren't integrated into the code yet, but we recently commissioned full animation for each of them!