Hi, Atari fans! Hope you are staying warm and healthy during this holiday season. Below is a little taste of things to come courtesy of Songbird in 2021. Also read about more games coming in 2021 from Songbird.
Sky Raider Redux – Long time in development, but in the final stages of development and test right now. This Lynx game features new graphics, smoother river banks, all-new music, islands, EEPROM support, and one really big surprise. Or is that four big surprises? Only time will tell!
Iron Soldier 3 for NUON – This surprise licensed release is getting the white glove treatment right now to ensure all of the layout graphics for the disc, case, and manual will be superb. You can sign up to show your interest right now! Need 100 sign-ups by end of January to make this happen.
Alpine Games – The circuit board and programming sequence has been proven, now we're ready to print manuals and build carts! Look for this reprint coming for the Lynx in January 2021.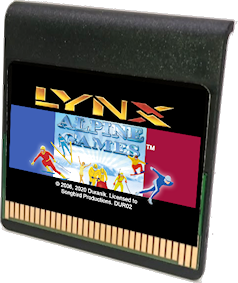 And of course there are many more Lynx and Jaguar games coming from Songbird in 2021! Stay tuned for more news in the coming weeks. And don't be shy; let us know what games you're most excited about!