Lynx and Jaguar fans, we've got a couple of brand-new treats for you! Get the scoop on these exciting new games below and be sure to check out the trailers on YouTube as well. Both games launch March 2022 and pre-orders are open now!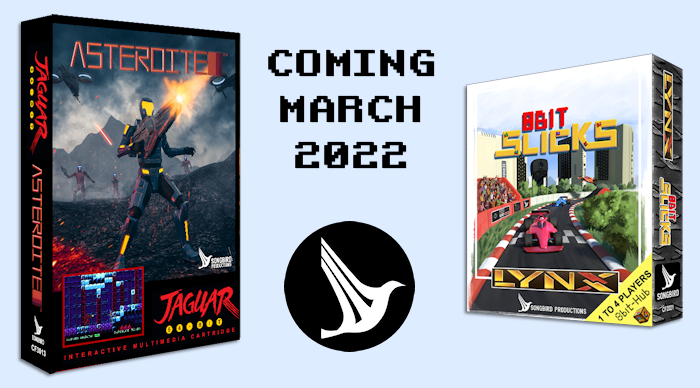 8bit-Slicks takes overhead racing to a new level for your Lynx, including support for 20+ tracks, in-game music, road hazards, jumps, and three levels of CPU difficulty. Race against up to three CPU opponents. Plus, for the first time ever, take your Lynx skills ONLINE when you connect via the 8bit-Hub (not included) for four-player mayhem!
Asteroite is a sci-fi action adventure that puts you in the role of a legendary bounty hunter exploring a strange alien world. Gain vital skills while navigating treacherous tunnels and abandoned factories. Look for clues as to what happened here, and challenge a seemingly endless swarm of foes. Discover advanced technology tubes to save your progress to EEPROM on the cartridge. Do you accept this challenge of wit, skill, and mind?