The next Evercade cartridges Jaleco Collection 1 and Piko Collection 2 are set to release in April 2021. This is a chance to pick up some great games, including Bases Loaded, Top Racer 2, and even Soccer Kid! (OK, it's not the Jaguar version, but still — it's on Evercade! 🙂 )

Unnamed is the next Songbird release for Lynx coming in February. Don't let the "look" fool you; this game is definitely extraordinary and we expect it to be a hot seller! You wake up in a field of grass with no idea why you are here. You must navigate the maze of rooms and gardens, unlock the secrets, and make your escape — if you dare!
This intriguing adventure game is exclusive to the Atari Lynx, and is limited to only 250 cartridges. It comes with a professionally printed box and 12-page manual. Pre-orders open Feb 2 so be ready to reserve your copy! Orders will start shipping later in Feb.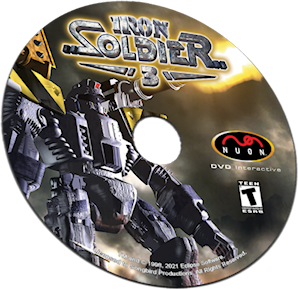 It's finally here! Iron Soldier 3 for NUON has completed the final round of testing and is ready to ship. Thank you to all the retrogaming fans that made this licensed re-release possible! We're so grateful for your support. We have about 100 orders to fill, so it will take us a few weeks to get caught up. In the meantime, you can still order a copy while supplies last.