Wow, how did 2020 already come to a close? Even better question: what do you think of all the cool new releases Songbird has lined up for 2021? Catch up on our prior news here, and read on to find out about our last batch of game announcements for the new year!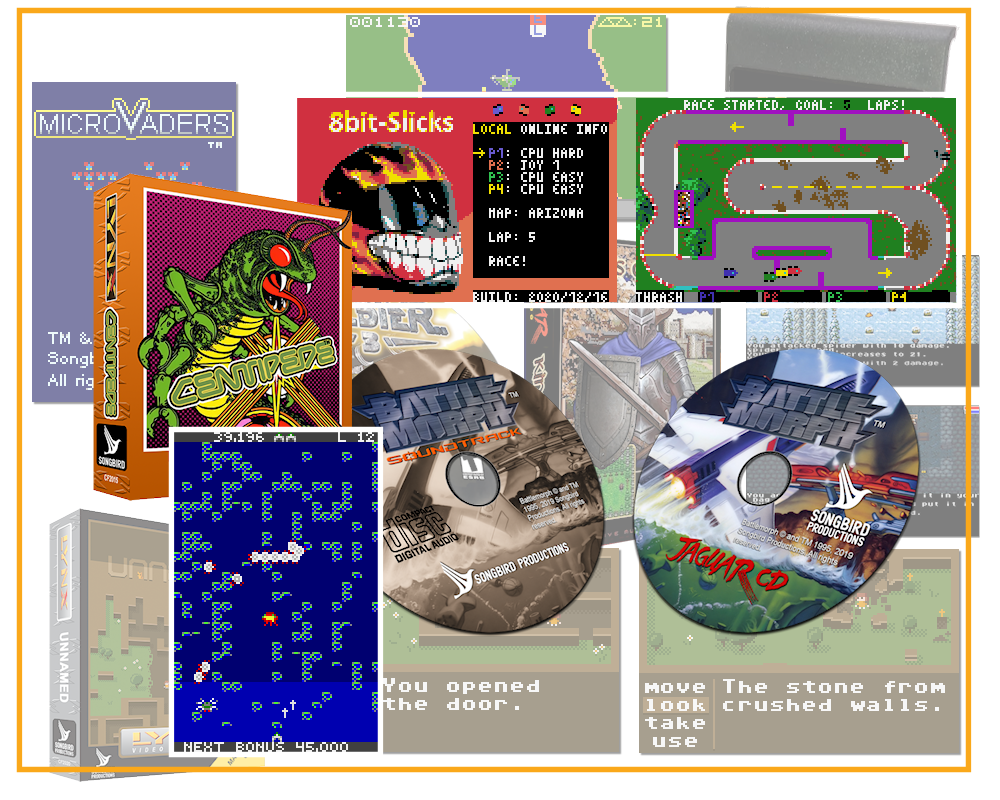 After more than 20 years on hiatus, Centipede is finally making its way to the Lynx!
This amazing game was started by Shadowsoft (who also ported Joust and Robotron to the Lynx) way back in 1993, but was never completed. Songbird recently acquired the rights and set about to adding new features and fixes to the game ROM. The result? Well, see for yourself with this Centipede preview video:
All-new features including:
Sound effects
Music, including three brand-new songs
New enemies including behavior and animation improvements
Level progression / playfield updates
EEPROM support
This amazing port will be an exclusive limited to only 500 units, so don't miss out! Coming early 2021.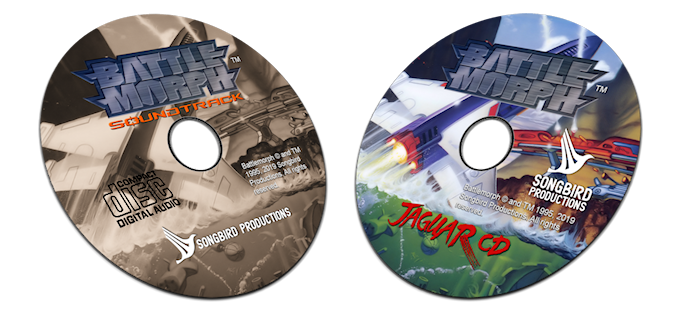 As we previously mentioned, BattleMorph is also coming back for a limited reprint on the Jaguar! This game is the incredible sequel to CyberMorph and ratchets up everything: better graphics, better audio, more levels to explore, cinematic cut scenes, and more!
This reprint will include professionally pressed CDs, full-color instructions, and Amaray DVD case. Also for the first time: the BattleMorph soundtrack will be available on CD too! Both items are limited to 500 units or fewer. Coming summer 2021.

If you enjoy high speeds, sharp turns, road hazards, and bumping other cars, then 8bit-Slicks is for you! Practice solo on the tracks or race against up to 3 different opponents. Featuring 12+ different tracks and 4+ tunes to keep you pumped, you'll race again and again until you hit the zone.
Plus, in a first for the Lynx, the game will support online head-to-head play via the 8bit-Hub! More details coming in the months ahead. Coming late 2021.
Thanks for reading, and have a very Merry Christmas and Happy New Year!