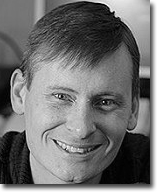 Songbird Productions was founded in 1999 by well-known Atari fan and hobby developer Carl Forhan to develop and publish games for Atari consoles, primarily the Lynx and Jaguar.
Carl does develop directly for the Lynx and Jaguar and a primary emphasis of Songbird Productions is to create new games as well as rescue "lost" games, and get them out the door and into the hands of Atari fans.
However, equally important is the opportunity to work with other hobby developers, who may have the skill to develop a beta-quality game but need some help in certain areas (audio, graphics, playtest, etc.). Perhaps you have a release-quality game, but don't have the contacts or funds necessary to get a game published for the Lynx or Jaguar. A partnership with Songbird Productions may be right for you.
If you are developing a product for these platforms and are pursuing a publisher, need some assistance rounding out your game, or just want to purchase some parts to produce your own cartridges, be sure to contact Songbird Productions right away with your questions and proposals.
Songbird Productions
1736 Chippewa Drive NW
Rochester, MN 55901